A contact list template will be very useful to have in homes and offices like a number of police officer or doctor in contact list will be highly helpful in case of any emergency. A complete guest list containing names and contact numbers of all help lines and relatives and friends can serve many benefits in time of need. Preparing a contact list is very simple. You just need a plain paper and draw columns to write contact names, phone numbers, email addresses and their mailing addresses. Here we present a contact list template for your kind assistance. This contact list template has been created in MS Word 2007. All its contents are editable. You can change its contents according to your needs.
The best way to use free contact list template is to view its preview and then look upon your requirements. Once you are clear about your needs and requirements about this template, you can click on download button which is provided underneath of this template's image. Once file is downloaded, you can recheck it base on new changes which you are willing to insert. These changes can be vital and make effect on the outlook of this template. Therefore, make sure these changes are inevitable and a "must to do" thing. Once your changes are completed, you can use this template and can click on print button. It is advisable to check print setting before taking print.
Here is a preview of this contact list template. Click on the download button to use this contact list template totally free.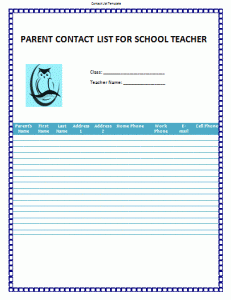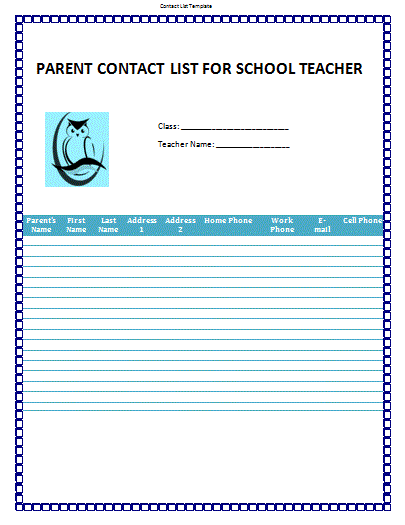 Download: Contact List Template