A grocery list template may be used by females at homes to go for shopping. A grocery list will contain names of all grocery items along with the quantity needed to buy. All items in a grocery list may be written in one category or simply in two columns. When you have a grocery list, you will keep on updating it on regular basis and on holiday you will go for shopping without any need to check cabinets to find out what to bring today. Divide grocery items in different categories and write names of all items in each category along with quantity you need. If you find any problem for making grocery list then you are welcomed to use our free grocery list template. We have prepared this free grocery list template in MS Word 2007 with maximum flexibility to be customized.
The best way to use free grocery list template is to view its preview and then look upon your requirements. Once you are clear about your needs and requirements about this template, you can click on download button which is provided underneath of this grocery list template's image. Once file is downloaded, you can recheck it base on new changes which you are willing to insert. These changes can be vital and make effect on the outlook of this template. Therefore, make sure these changes are inevitable and a "must to do" thing. Once your changes are completed, you can use this template and can click on print button. It is advisable to check print setting before taking print.
Here is a preview of this free grocery list template. Click on the download button to use this free grocery list template as your own.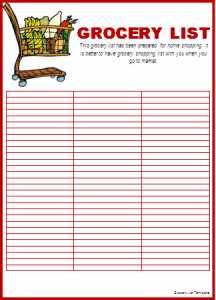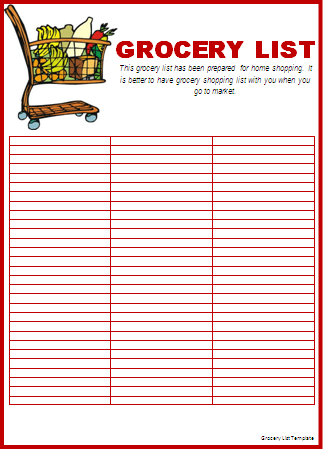 Download: Grocery List Template