A medical certificate template will be used for different purposes for instance you may need a medical certificate template to present to your employer for getting sick leave or a medical certificate may be needed to be presented to assure that an individual have no serious illness and he can travel. A medical certificate sample will be issued by doctor working in a hospital or working privately on its clinic. Main contents of medical certificate will include name of the person, his age, marital status, residence, health condition, medical tests he have gone through and results of all medical tests, stamp of doctor and signatures of the doctor. Here we present a medical certificate template for your kind assistance. This medical certificate template will give you an idea about how this certificate can be drafted. We have designed this medical certificate template in MS Word 2007.
The best way to use free medical certificate sample is to view its preview and then look upon your requirements. Once you are clear about your needs and requirements about this template, you can click on download button which is provided underneath of this template's image. Once file is downloaded, you can recheck it base on new changes which you are willing to insert. These changes can be vital and make effect on the outlook of this template. Therefore, make sure these changes are inevitable and a "must to do" thing. Once your changes are completed, you can use this template and can click on print button. It is advisable to check print setting before taking print.
Here is a preview of this medical certificate template. Click on the download button to use this medical certificate template totally free.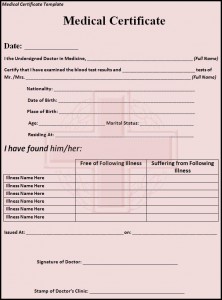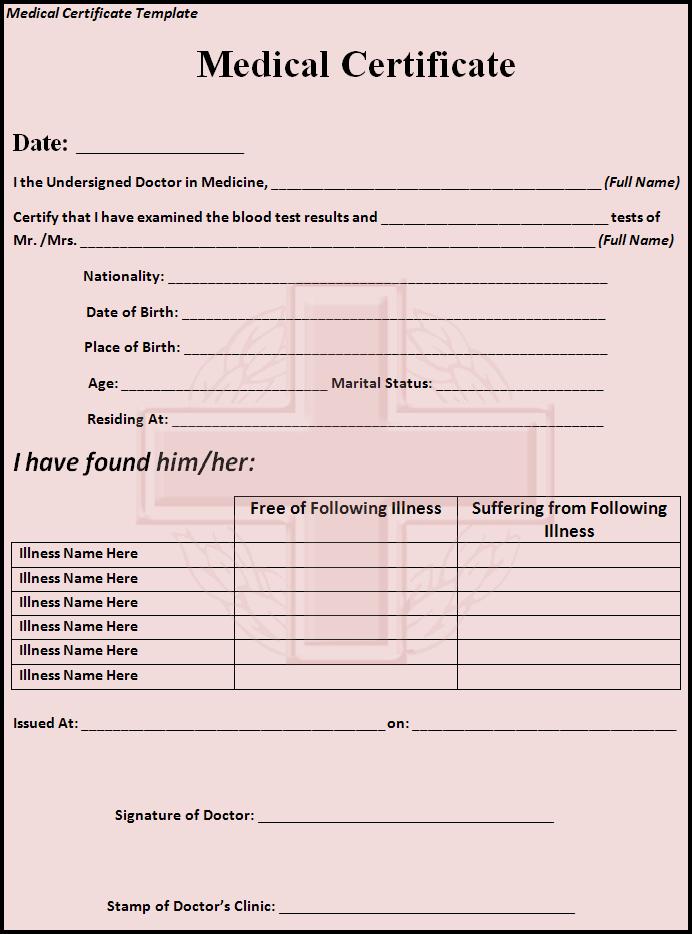 Download: Medical Certificate Template