A rental agreement template is used when any property or machinery is given to someone on rent or any other consideration. Offering an opportunity for property and other assets which can be given on rent, has been a common practice among people. In fact real estate organizations are very much involved in this business of renting services. Rental agreement is prepared when property and others assets are offered on rent. Renting duration, terms and condition of rent payments, names of property owner and tenant and other necessary information is combined in the form of rental agreement. Rental agreement can be prepared personally and for business purposes. If you want to prepare rental agreement, you are welcomed on our website where you can find variety of other templates. Rental agreement template is one of them and has been created in MS Word 2007.
The best way to use free rental agreement template is to view its preview and then look upon your requirements. Once you are clear about your needs and requirements about this template, you can click on download button which is provided underneath of this template's image. Once file is downloaded, you can recheck it base on new changes which you are willing to insert. These changes can be vital and make effect on the outlook of this template. Therefore, make sure these changes are inevitable and a "must to do" thing. Once your changes are completed, you can use this template and can click on print button. It is advisable to check print setting before taking print.
You can easily edit it. Given below picture is snapshot of rental agreement template with an easy link to access this template.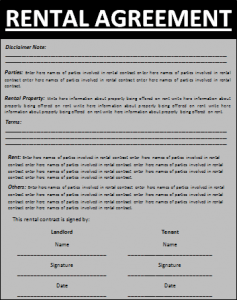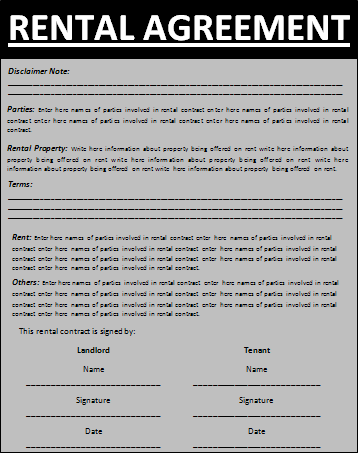 Download: Rental Agreement Template