A sign up sheet template can be used to track names of people who have volunteered for specific jobs or activities. A sign up sheet will contain names of individuals along with the job or activity title, address of person, phone and email address and additional notes about each individual. A sign up sheet will be drafted in tabular form. Here we present a sign up sheet template for your kind assistance. This sign up sheet template has been created in MS Word 2007. All its contents are editable. You can customize this sign up sheet template by downloading it and saving its copy.
The best way to use free sign up sheet template is to view its preview and then look upon your requirements. Once you are clear about your needs and requirements about this template, you can click on download button which is provided underneath of this template's image. Once file is downloaded, you can recheck it base on new changes which you are willing to insert. These changes can be vital and make effect on the outlook of this template. Therefore, make sure these changes are inevitable and a "must to do" thing. Once your changes are completed, you can use this template and can click on print button. It is advisable to check print setting before taking print.
Here is a preview of this sign up sheet template. Click on the download button to use this sign up sheet template totally free.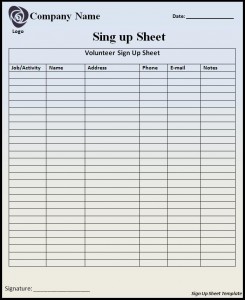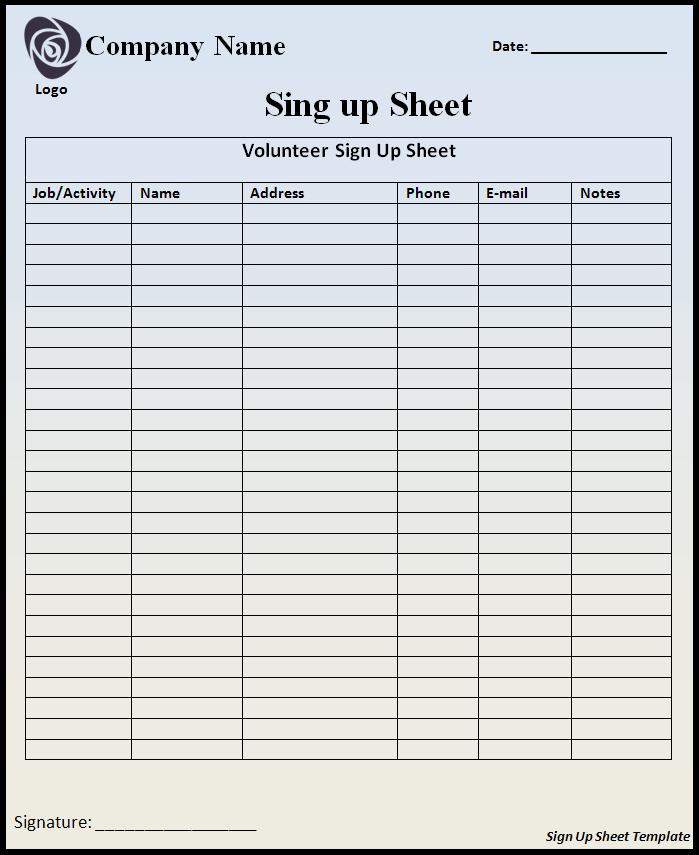 Download: Sign Up Sheet Template