A to do list template is a very commonly used document that contains list of all tasks to be performed in a day or in a week. Usually students are habitual or using to do list. If a to do list is prepared on daily basis then it will contain little description of each task but if it is to be prepared for a week or a month then it will be just an outline containing names of tasks to be performed. All tasks to be performed will be arranged in a proper order on the list with respect to time and urgency. Here we present to do list template for your kind assistance. This to do list template has been prepared in MS Word 2007. All its contents are editable. You can use this to do list template by changing its contents according to your needs. Here is a preview of to do list template.
The best way to use this to do list template is to view its preview and then look upon your requirements. Once you are clear about your needs and requirements about this template, you can click on download button which is provided underneath of this to do list template's image. Once file is downloaded, you can recheck it base on new changes which you are willing to insert. These changes can be vital and make effect on the outlook of this template. Therefore, make sure these changes are inevitable and a "must to do" thing. Once your changes are completed, you can use this template and can click on print button. It is advisable to check print setting before taking print.
Please spare few moments from your busy schedule and have a view of our created To Do List Template. Please find below a prompt link to download this great template totally free.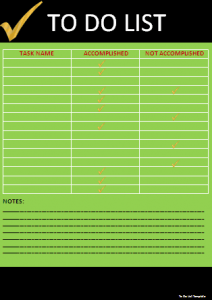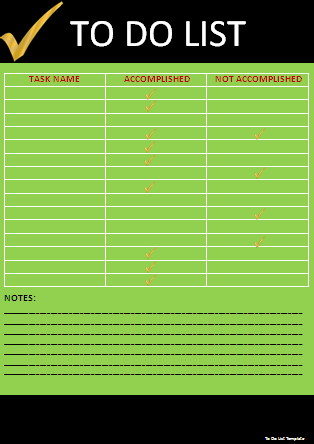 Download: To Do List Template