A job description template is a document that enlists all activities or job duties to be performed after being appointed for a position in any organization. A job description document may be written in short form or a detailed document form depending on the nature of job. A short job description document will include job title and list of main duties of a job while a detailed job description document will contain information about the job position, major tasks and responsibilities, general duties, personal traits required to perform the job and academic requirements. Here we present a job description template to give you an idea about how a job description document will be drafted. This job description template has been created in MS Word 2007. All its contents are editable.
The best way to use free job description template is to view its preview and then look upon your requirements. Once you are clear about your needs and requirements about this template, you can click on download button which is provided underneath of this template's image. Once file is downloaded, you can recheck it base on new changes which you are willing to insert. These changes can be vital and make effect on the outlook of this template. Therefore, make sure these changes are inevitable and a "must to do" thing. Once your changes are completed, you can use this template and can click on print button. It is advisable to check print setting before taking print.
Click on the download button to get this job description template absolutely free.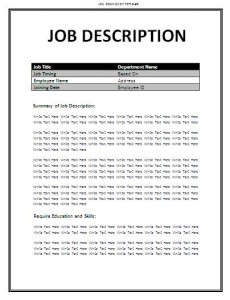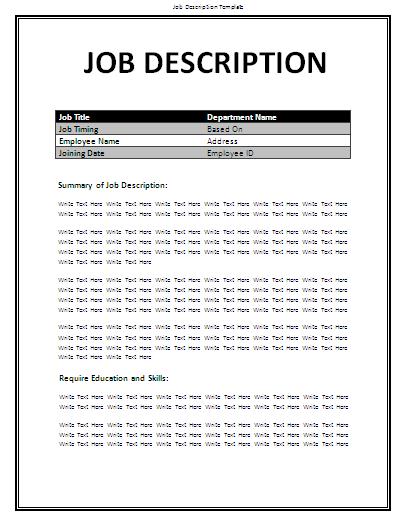 Download: Job Description Template